สำหรับงานทั่วไป : เครื่องดูดฝุ่น/ดูดน้ำ Starmix รุ่น uClean LD-1435 PZ
รหัสสินค้า: SM017389
The vacuum cleaner (wet-dry) for cleaning buildings, large areas and machinery cleaning, 35l container
1400 W /35l stainless steel tank/ blowing function/eco mode/low noise/ polyester cartridge filter / red line cord
Accessory set PZ:*

สถานะของสินค้า : สินค้าพร้อมส่ง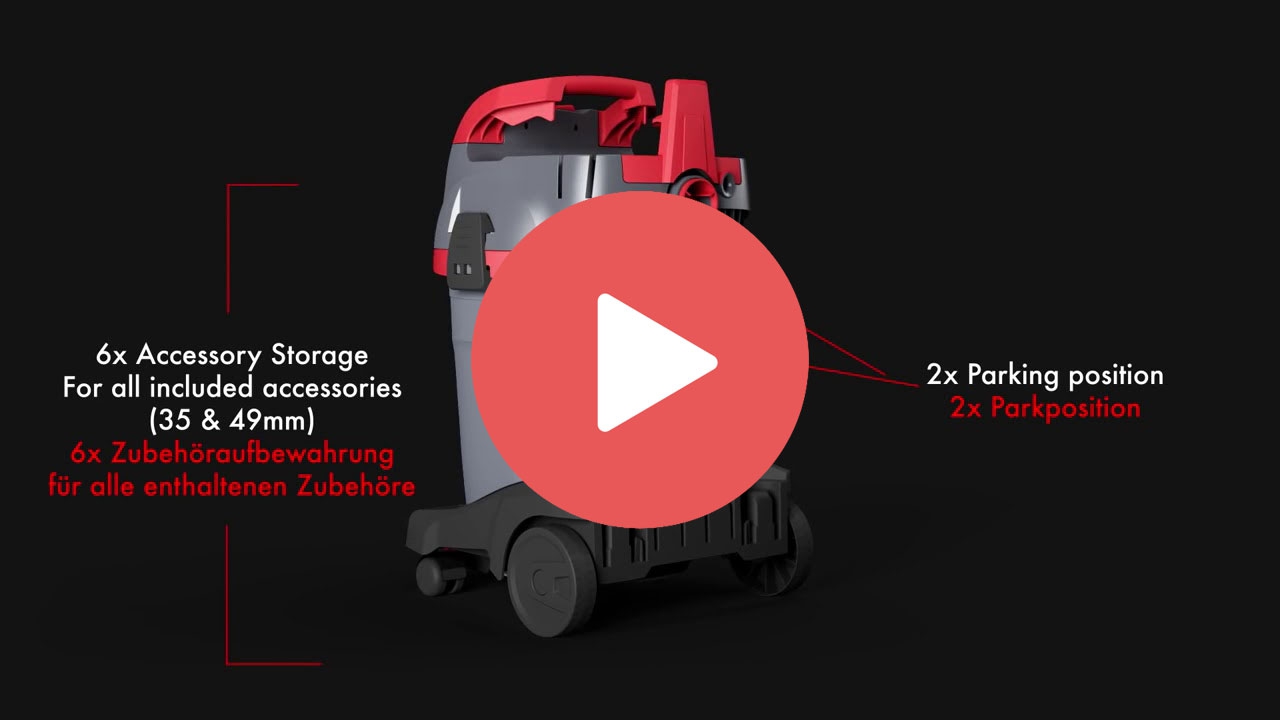 The advantages at a glance
Top performance from the high-speed turbine
Great variability for diverse professionals
Impressive handling due to clever details
New, cool design
Blowing function with 215 km/h
Up to 20% more performance: powerful high speed motor.
Single-stage quick-running motor with new high-speed turbine. Optimal efficiency with significantly higher flow volume and suction than comparable motors with similar wattage. And significantly lighter and more compact too. With proven starmix bypass cooling for wet and dry vacuuming. The working life of the carbon brushes is over 800 hours!
Up to 20% more usable volume: optimised container.
Modern, appealing container design with optimum gross/net ratio. The new quick-running motor requires little space - meaning that the filter can be placed closer to the container head. This results in a larger container volume. The impact-resistant, robust construction is tuned to the field of application. Quick and easy to empty thanks to the smooth interior walls. Very stable with a low centre of gravity, large wheels and castors.
Blowing function with bayonet coupling.
The new blowing function with a sensational exhaust power of 215 km/h can even be used parallel to vacuuming. Just insert a starmix suction hose (only intermateable hoses) into the bayonet coupling, lock it and away you go.
NEW: "SmartStop".
With the new locking brake, the uClean wet and dry vacuum cleaner can be brought quickly and stably to its parked position - without hands, only using your feet. An underside guard protects from damage while moving and makes it easier to overcome obstacles. Furthermore, the foot-brake can be used as an ergonomically formed carry handle for the simple and clean emptying of the container.
Stable all round.
- Bigger wheels (130 mm) for perfect easy rolling. Rubberised wheels for quiet and scratch-free work (only LD).
- with optimised wheeled crossbeam.
ECO-switch/rocker foot switch ON/OFF.
The I/O switch is easily accessible on the top side of the container. The LD appliances of the uClean wet and dryer vacuum cleaner also feature a power-saving function (ECO mode).
Accessory storage.
Simply clever: All of the standard accessories can be safely stored on the container.
Best hose winding.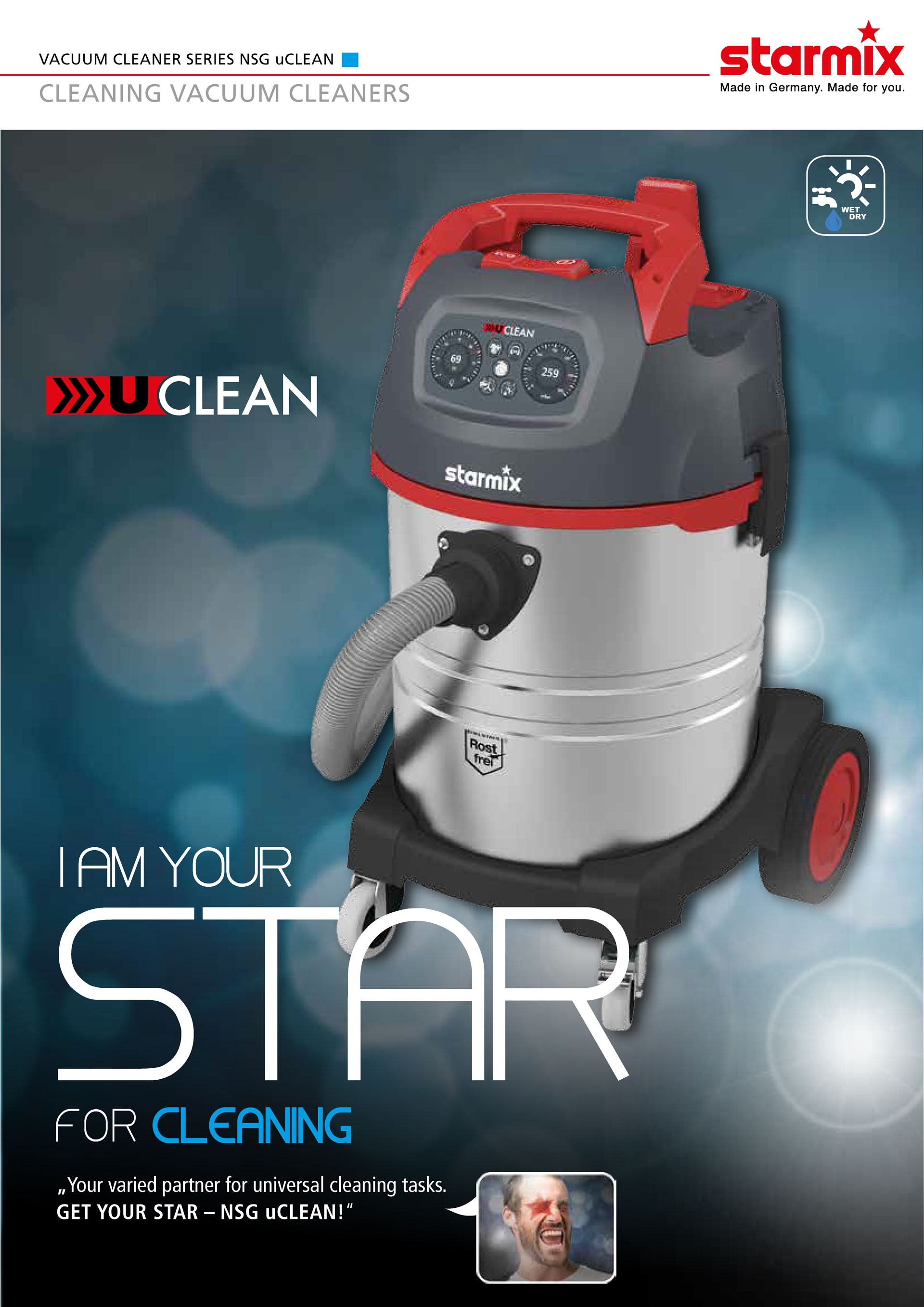 Page 1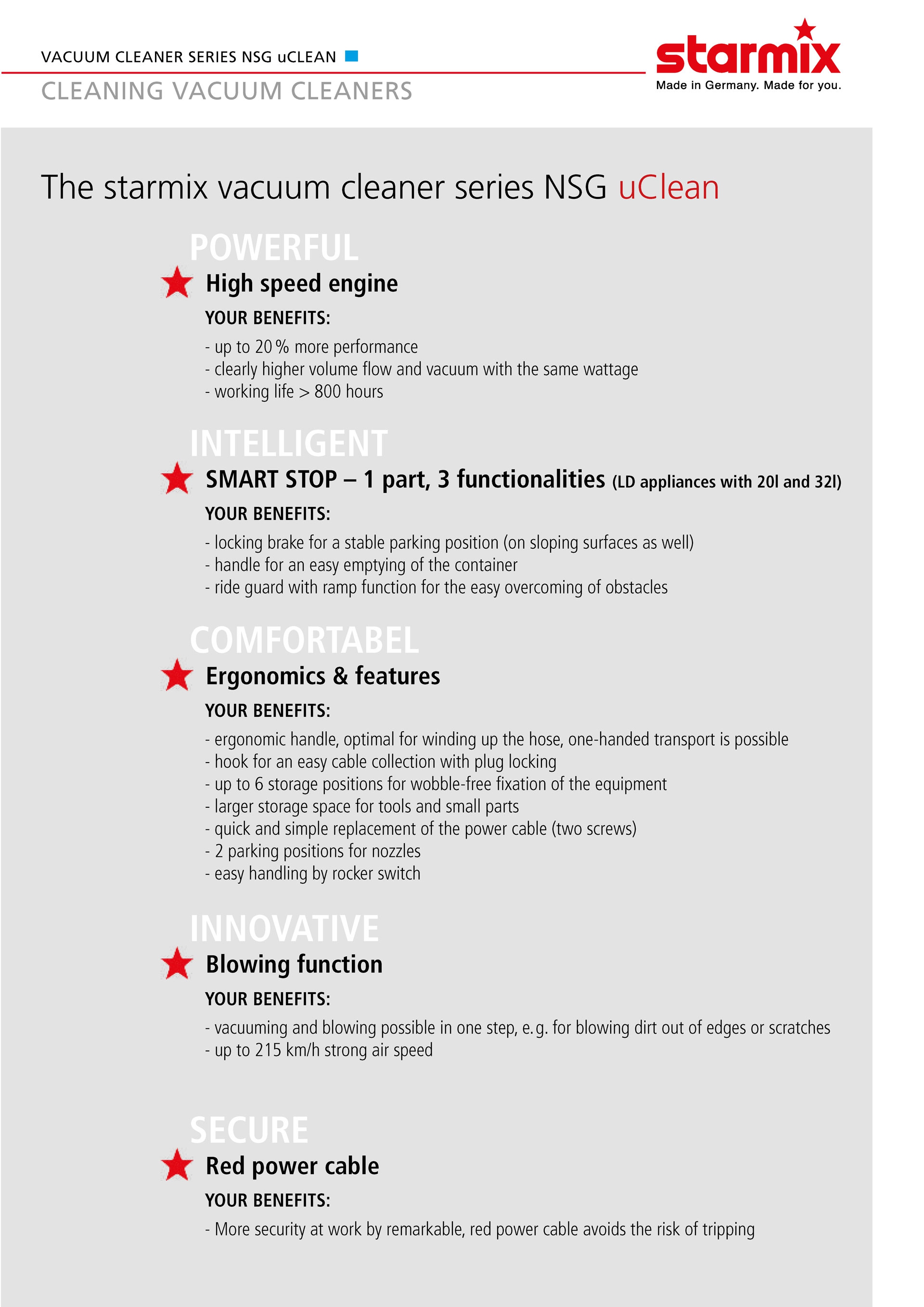 Page 2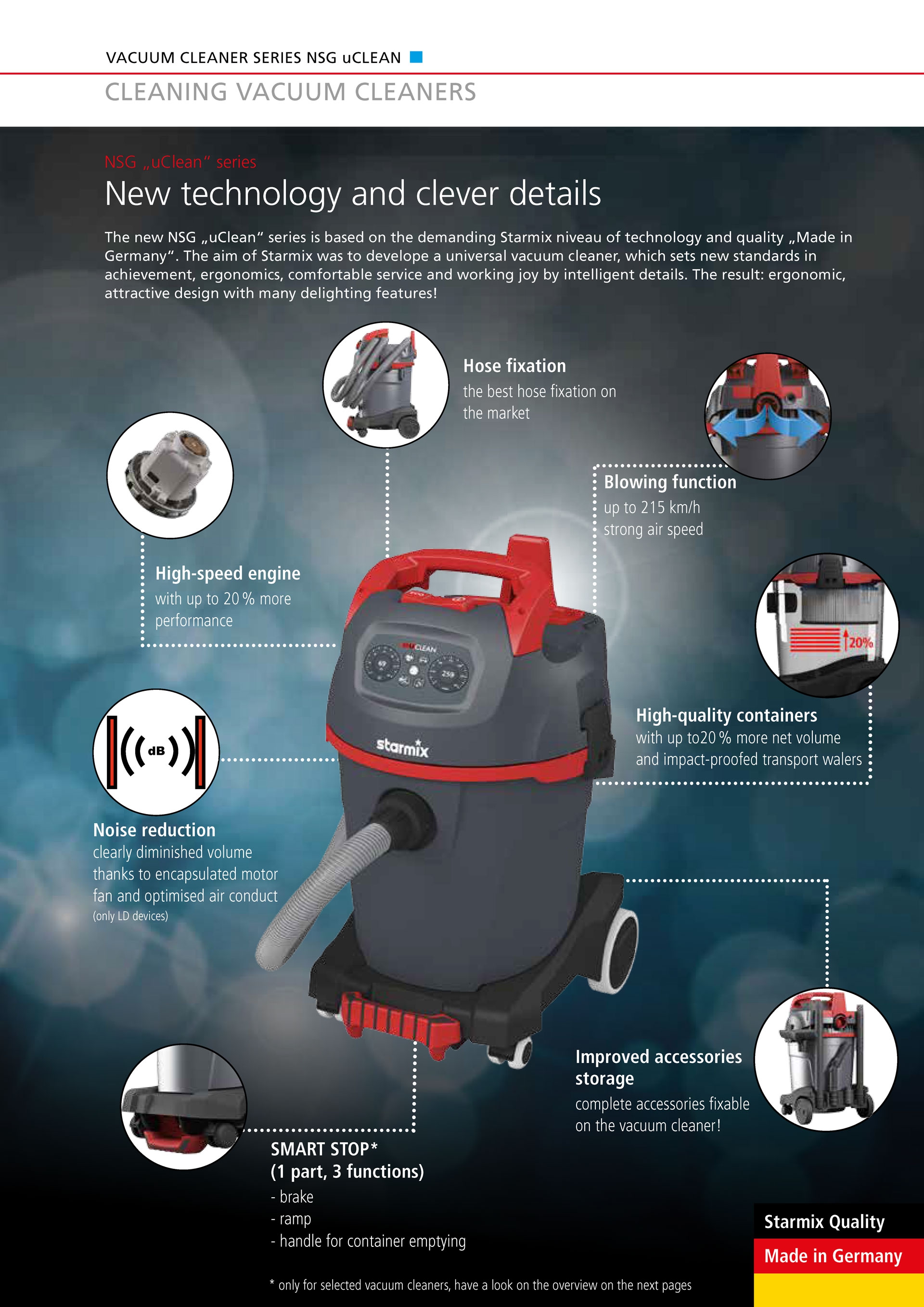 Page 3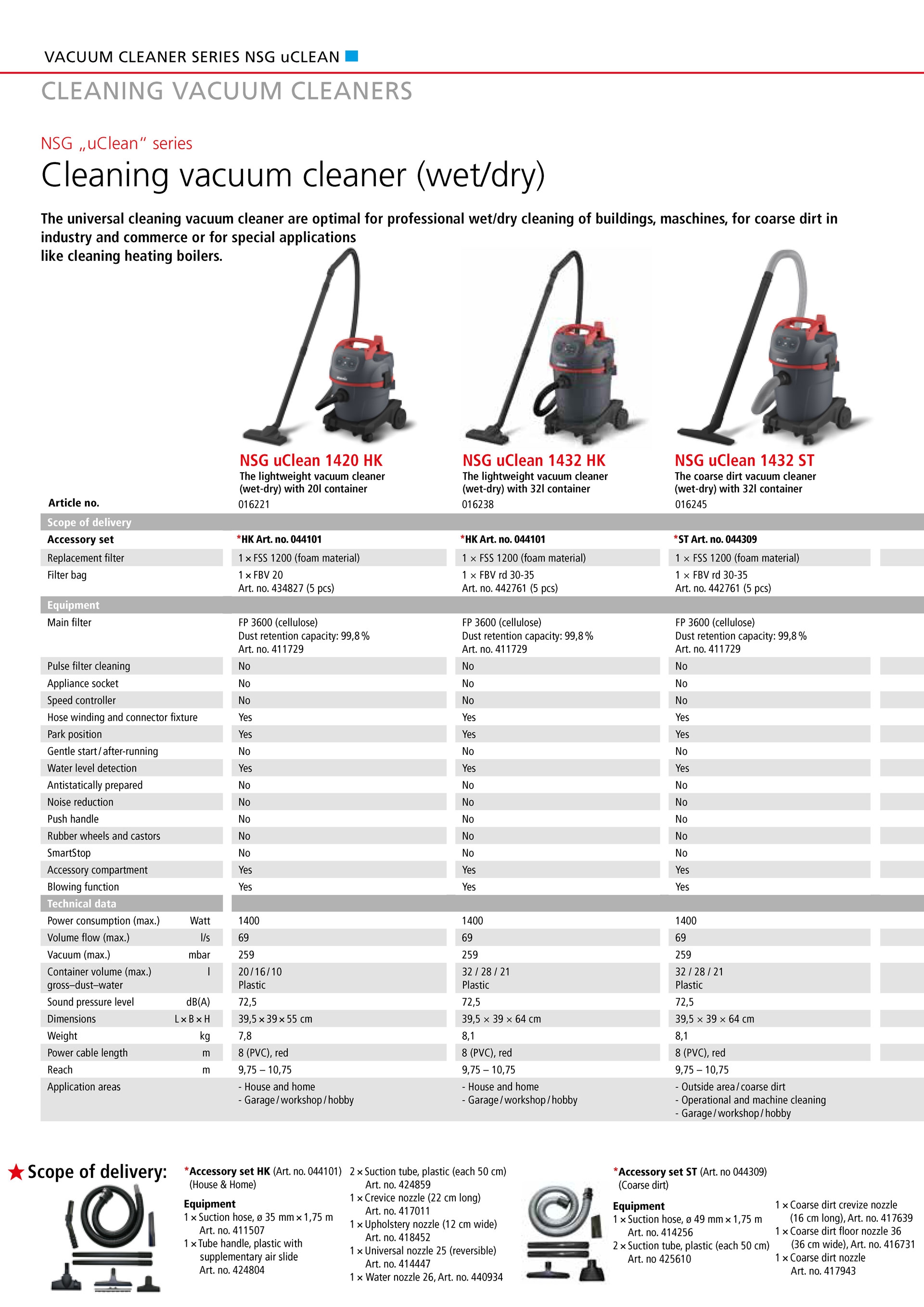 Page 4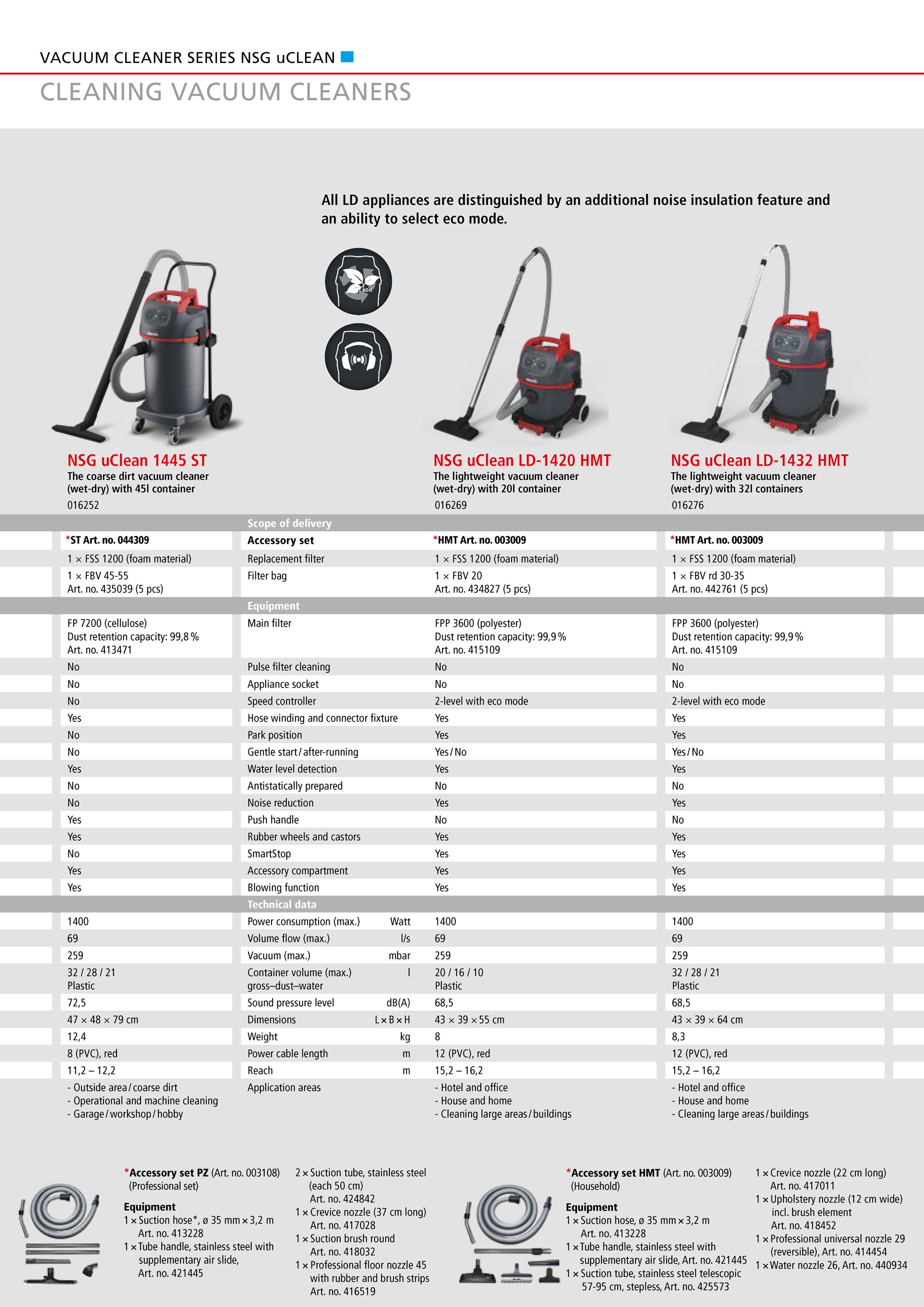 Page 5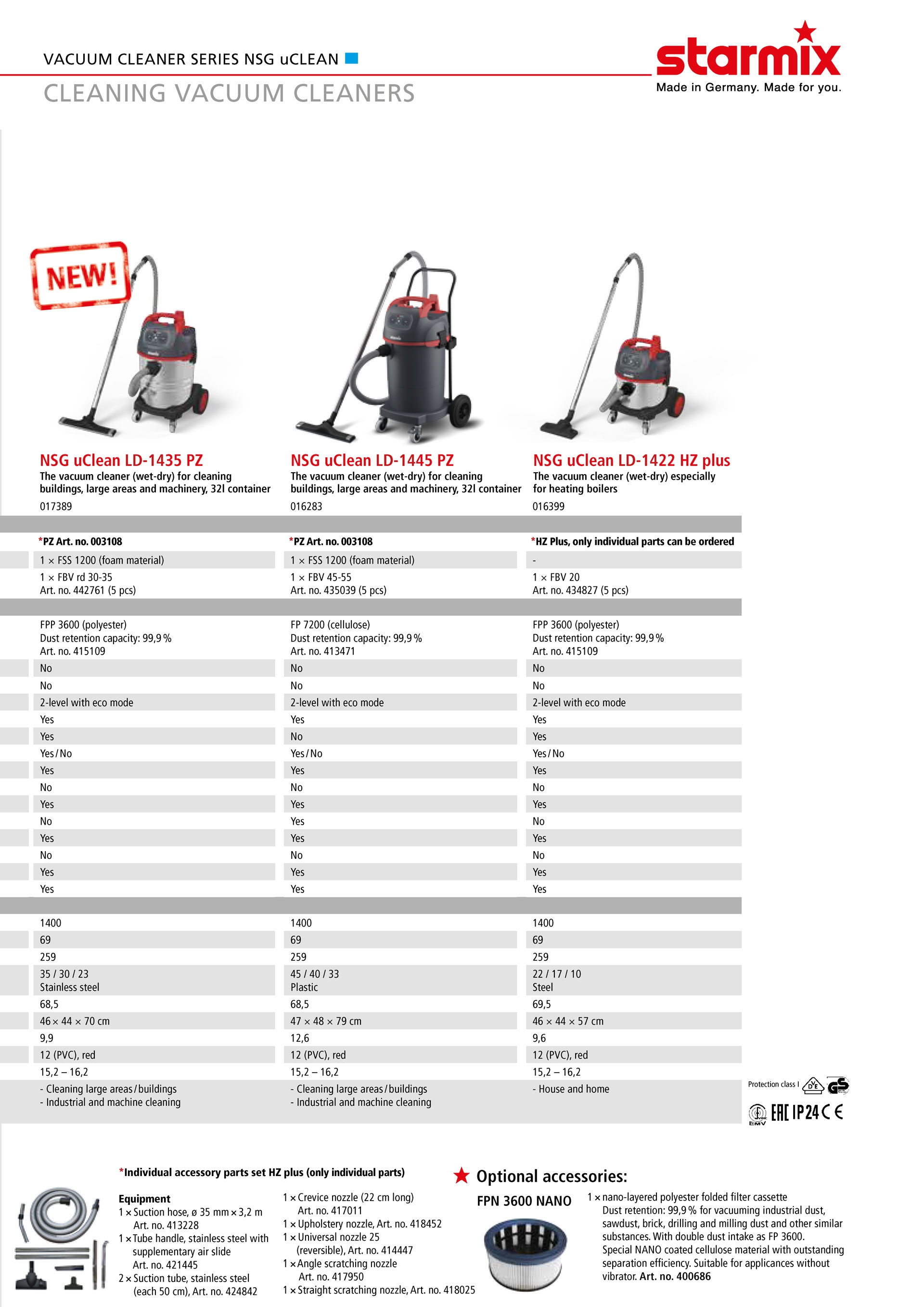 Page 6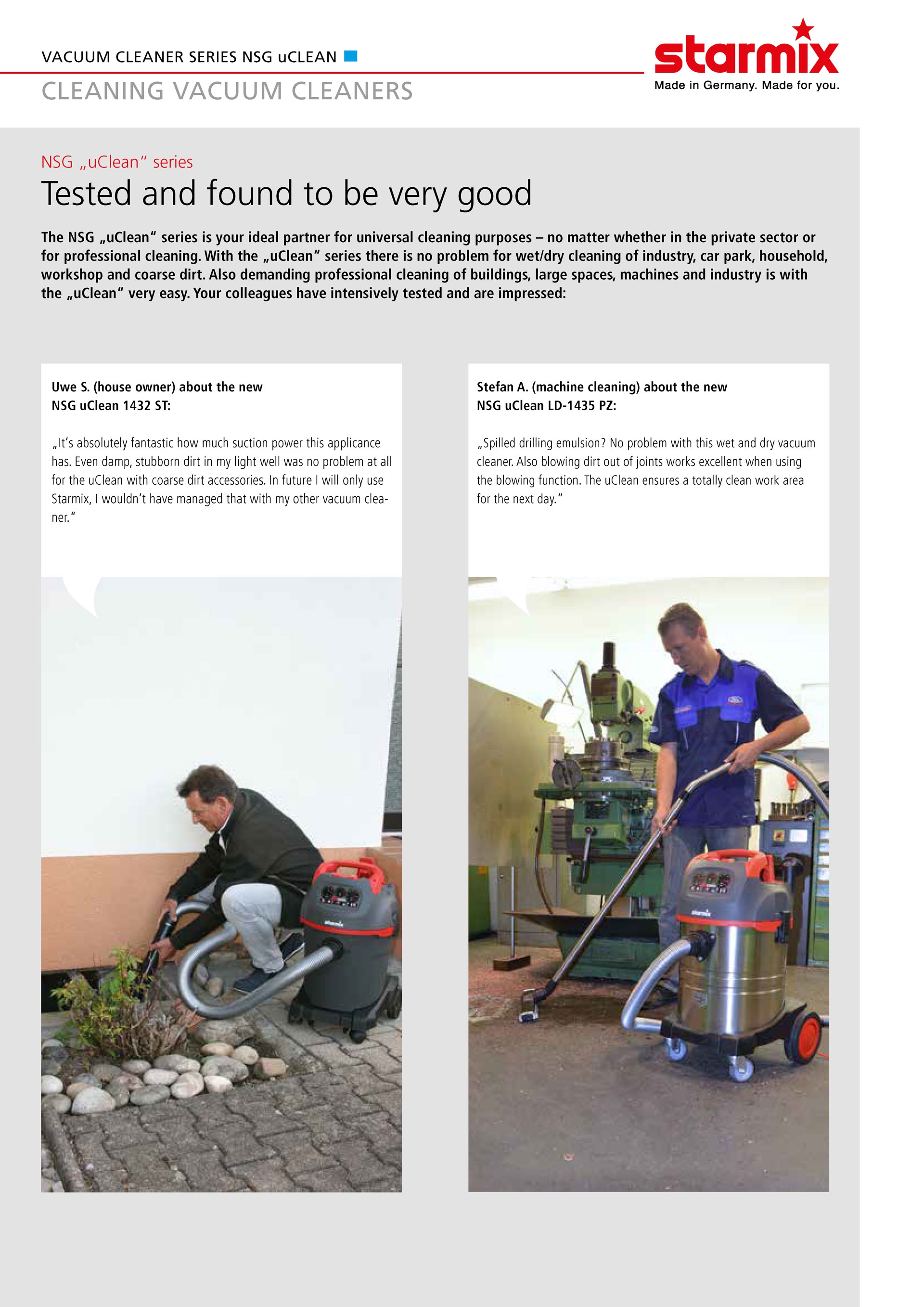 Page 7
แบรนด์
StarMix
อุปกรณ์ที่รวมมาด้วย

Additional filter 1 x FSS 1200 (foam material), Art. no. 413297

Filter bag 1 x FBV 25-35, Art. no. 411231 (5 pcs)

Order no. 003108 - Accessory set PZ

House and hobby accessory set (35 mm system)

1 × suction hose, ø 35 mm × 3.2 m, art. no. 413228/ 1 × tube handle, stainless steel with supplementary air slide, art. no. 421445/ 2 × suction tubes, stainless steel (each 50 cm), art. no. 424842/ 1 × crevice nozzle (37 cm long), art. no. 417028/ 1 × fine suction brush, art. no. 418032/ 1 × professional floor nozzle 45 with brush and rubber strips, art. no. 416519

ข้อมูลทางเทคนิค

Power consumption (max.) 1400 Watt

Volume flow (max.) 69 l/s

Vacuum (max.) 259 mbar

Container volume (max.) Gross-Dust-Water 35/30/23 l

Sound pressure level Schalldruckpegel 68.5 db(A)

Dimensions L/W/H 46 x 44 x 70 cm

Weight 9.9 kg

Power cable length 12,0 (PVC, rot) m

Reach 15.2 - 16.2 m
เขียนรีวิวสินค้าของคุณเอง